Support Iliana Hernandez and the artist movement of San Isidro, Cuba.
Just 2 hours after posting Iliana Hernández video testimony we have received the worrying news of her detention. At the time of writing this update, we do not know further details. Please support her and the artist movement of San Isidro, Habana, Cuba. See her statement in the video and help by sharing it through your personal and organisation's media. You can also help by contacting human rights organisations like freemuse.org which is currently campaigning in their support.
Last but not least, help to spread the word with the anti-corruption movement gathered in this IACC by raising awareness of the situation in the sessions that you will attend. register for this special session.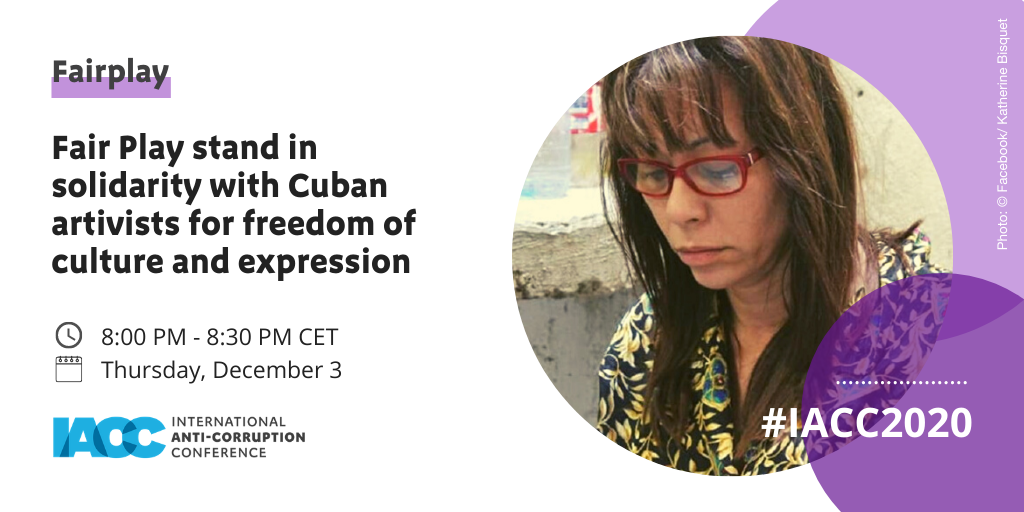 We will continue to post updates in this space.
The FairPlay Anti-Corruption Music Festival organisers at the 19th IACC