Films 4 Transparency in Berlin
To celebrate International Anti-Corruption Day, this 9th December, Transparency International and the International Anti-Corruption Conference will bring a special edition of the Films For Transparency to Berlin, Germany. Join us and celebrate this day with us!
Program and Film Catalogue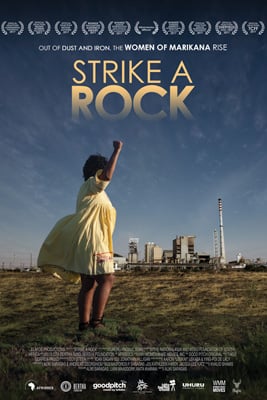 Date: December 9th
Time: 14:30-16:00
Strike A Rock
Aliki Saragas
87 mins. South Africa, 2017
English with English subtitles
The documentary, starts in 2012 when police shot dead 37 miners in Marikana. It follows two irrepressible activists as they rise up out of their poverty stricken mining community in a historic and ongoing fight for justice and dignity. In an intimate story where the personal becomes political,  from fighting on-the-ground to the corridors of power, two grandmothers and best-friends take on the corporate Goliath, British owned, Lonmin Plc, mounting a landmark complaint against them.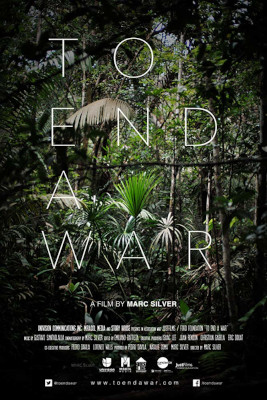 Date: December 9th
Time: 14:30-16:00
To End a War
Marc Silver
102 mins. Colombia/ UK, 2017
Spanish with English subtitles
The 52-year fight between the Colombian Government and the Marxist guerilla FARCEP is the longest running civil war in Latin America. Two generations of Colombians have never known what it means to live in peace.
Since September 2012, the Government and FARC have held Peace Talks behind closed doors on neutral ground in Havana, Cuba. With unprecedented access to both political leaders, President Juan Manuel Santos and FARC Chief Commander Timochenko, this intimate, observational documentary film goes behind the scenes during this profound moment in Colombia's history. The negotiations have exposed the very worst abuses against humanity.
This could be the last real chance for peace in Colombia after many past failed attempts.
The film is set within the most pivotal and tense stages of the peace process, investigating the issue of justice and the disarmament of 600 insurgents.
'To End a War' explores what it takes both strategically and spiritually for a nation of 50 million to move from hatred to forgiveness, from war to peace.
Date: December 9th
Time: 17:30-19:45
The Silence of Others
Robert Bahar/Almuneda Carracedo
95 mins. Spain, 2018
Spanish with English subtitles
The Silence of Others reveals the urgent and ongoing struggle of victims of Spain's 40-year dictatorship under General Franco, who continue to seek justice to this day. Filmed over six years, the film follows victims and survivors as they organize the groundbreaking "Argentine Lawsuit" and fight a state-imposed amnesia of crimes against humanity, in a country still divided four decades into democracy. Executive Produced by Pedro Almodóvar, Agustín Almodóvar, and Esther García. Winner of the Berlinale Panorama Audience Award and Berlinale Peace Film Prize, winner of the Grand Jury Prize at Sheffield Doc/Fest, Top 10 Audience Favourite at HotDocs.