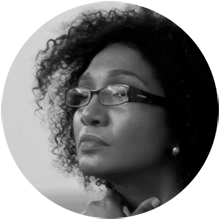 Margaret Rose - Attorney at Law and Founder of Disclosure Today!, Co-founder of the Caribbean Procurement Institute, Trinidad and Tobago
About Us
The goal of DT! is to develop a public interest marketplace inspiring, empowering and connecting citizen activists with each other and with public interest lawyers and public authorities. Our platform is designed to provide critical democratizing infrastructure to enlarge citizen power vis-à-vis the State by increasing transparency, deepening citizen participation and driving public sector accountability.
The Project
Our platform is designed to provide critical infrastructure to promote, facilitate and empower responsible and collaborative citizen engagement in public procurement. DT! allows anyone to access information on public sector spending decisions, engage in public debate, submit proposals and make public interest disclosures on a confidential basis. Users receive access to pro bono advice, get support from like-minded citizens and also are a source of inspiration to others to get involved in government transparency and accountability issues.
DT! also empowers public bodies to engage with the public early on in procurement decision-making by allowing them to demonstrate the effectiveness of their project; helps them comply with access to information laws; and is a way to ensure proper management of confidentiality in public procurement information whilst meeting Open Government Partnership (OGP) standards.
Game Changing Factor
What makes DT! innovative is not new gadgets, but the use of existing technology in new ways. At core, the innovation lies in the creation of a public interest marketplace that inspires citizens to become more engaged in public-sector governance issues and incentivises lawyers to provide pro bono legal advice and litigation support to citizens. Our model facilitates citizen empowerment, encouraging citizens and lawyers to work together to advance the role, reach and influence of citizens vis-à-vis the state. The combination of technologies on the platform amplify other civic platforms and allow for building unique user engagement on the site. DT! can be likened to Alaveteli, meets Facebook.com, Change.org, Amazon.com and MyCase.com. The fact that the platform will provide a safe place where suppliers, whistleblowers and other public interest advocates can provide information towards building public interest cases is seen as a crucial and unique advantage.
Why I fight Corruption
In resource-rich Trinidad and Tobago the issues of corruption, waste and mismanagement are of primary concern. The government is the single largest procurer of goods, works and services and public procurement is most vulnerable to abuses. Since 2002, as a lawyer working in public procurement and anti-corruption and as a member of the local chapter of Transparency International, I lobbied successive governments for much-needed reform in procurement processes – to no avail. Up against systems that were resistant to change, I began to see the futility in civil society focusing its attention on legislative reform only; an outcome impossible to achieve without political will. Although there is anti-corruption legislation in Trinidad and Tobago, there persists a culture and a sense that decision-makers and their corporate partners have never and will never be held accountable for their actions. I believe that for there to be a transformation of public procurement governance, we need to transform the way we think and engage on public governance issues. Since 2006 my anti-corruption work aims to inspire and empower citizens to take greater responsibility for public governance challenges and become more effective guardians of the public interest.
Follow Disclosure Today!
Find Disclosure Today! on Facebook
Check them out on Twitter @DisclosureT
And have a look at their webpage: http://www.disclosure.today/
Contact DT! directly at [email protected]
BACK