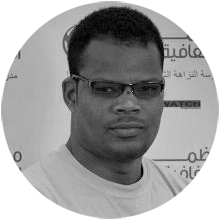 Rajel Boilil - Journalist, Mauritania
In Mauritania, people aren't always aware that corruption isn't only political, but takes place in everyday life too. This is one of the main reasons why the project "Drama for Integrity" came about: we want to work on building public advocacy instead of the traditional elitist way of fighting corruption.
The project targets students between 12 and 16 years old over the months of the school year. They will be involved with the dramatic process, through participation, individual and collective, within the single show. Plays and performances will be prepared by students, for students, so that they will become active components instead of spectators.
Game Changing Factor
Art plays a really important role in the field of social, cultural and political change throughout history. Using drama in school to promote integrity to the young, and to our community, is a new way of thinking in Mauritania, and is a unique addition to the learning process. It is innovative because it adds a new dimension to the education of our students pushing them to think and practice thinking in a different way.
Why I fight Corruption
I fight corruption because corruption is undermining our present and future; because of the practices that lead to the death of many in hospital beds and deprive others of accessing their rights; because it obstructs the dreams of our people of a better future; because its repercussions deprived us of opportunities for good education, and made our graduates useless in real life; because it still has a huge toll on political life in our country, with lots of frustration and failures attached.
More about Rajel
You can have a look at Rajel's complete Social Entrepreneurs Initiative application here.
Follow Drama for Integrity on Facebook
And Check out their Twitter profile @dramaintegrity
BACK