A Global Competition: Mini-grants for Social Entrepreneurs
Please know that this call is now closed. We hope to call for new ideas again in 2019.
Under the 18th IACC 'Youth Action for Transparency' Initiative, Transparency International (TI) called for young people under 35 years old who are motivated to solve social problems and develop new methods, tools, and projects to fight corruption. All interested were invited to submit a new project idea to fight corruption. A total of 205 project pitches were received from 55 countries. Of the 205 pitches received, 47 pitches were submitted by females, and 158 submitted by males.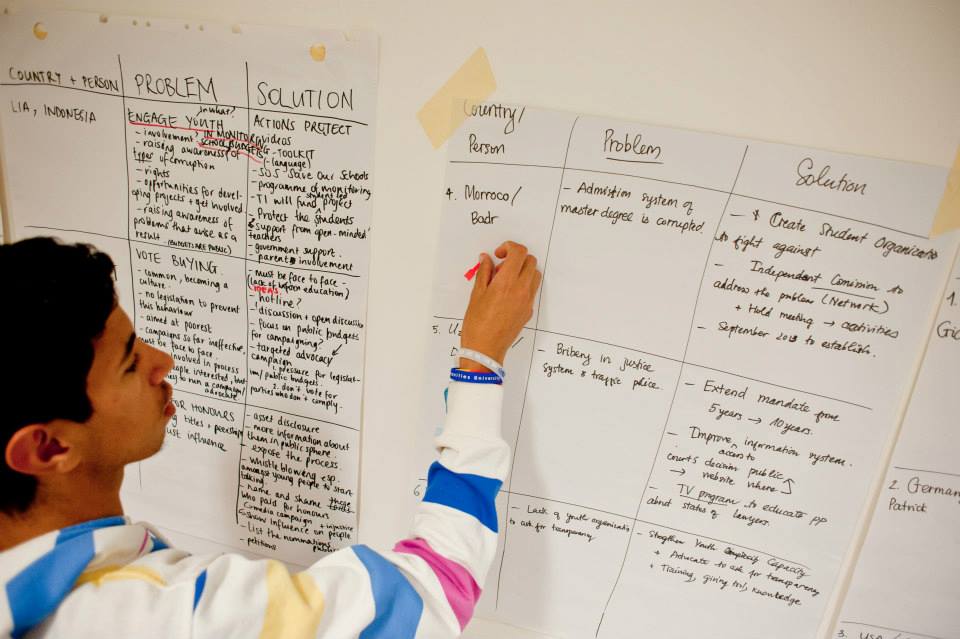 TI, with support from the Ministry of Foreign Affairs of Denmark ahead of International Anti-Corruption Conference Series, are together launching a global competition for new project ideas to boost transparency, strengthen accountability and fight corruption. Competition winners will be awarded a mini-grant of 5,000 Euros to support the kick-start of their new anti-corruption project.
This call for new ideas is targeted at young people under 35 years old. The implementing country of the project must be a country where Denmark provides official development assistance (ODA). The list of countries is found here.
What will the Winners Receive?
A mini-grant of 5000 Euros to implement your new transparency project
Anti-corruption expertise on tap: Access to a wide range of experts in the field of accountability and transparency within the IACC Network of anti-corruption experts
The chance to participate at the 18th International Anti-Corruption Conference, from 22 to 24 October 2018 in Copenhagen
How to Apply?
To kick-start your thinking process, here is a short overview of what we will ask of you in the application process:
In 100 words or less, tell your story of change and let us know what motivates you to fight corruption. In 500 words or less, describe your project in an elevator pitch
There is an impact map asking you to fill out the context of the problem you are trying to solve, project objectives, stakeholders, and deliverables
A budget indicating what the grant will support
The winning projects will be selected by an expert international jury based on the following criteria:
social change element and potential to improve the lives of people
novelty and practicability of the approach and
sustainability and scalability of the project.
For more information on how to answer the Anti-Corruption Impact Map section in the application form, please download the Jargon Buster.
TimeFrame, The Call is Now Closed!
Projects pitches were accepted until 15 September 2018. 
To learn more about previous winners, visit Follow the Projects page.
Supported by                                                                 Hosted by