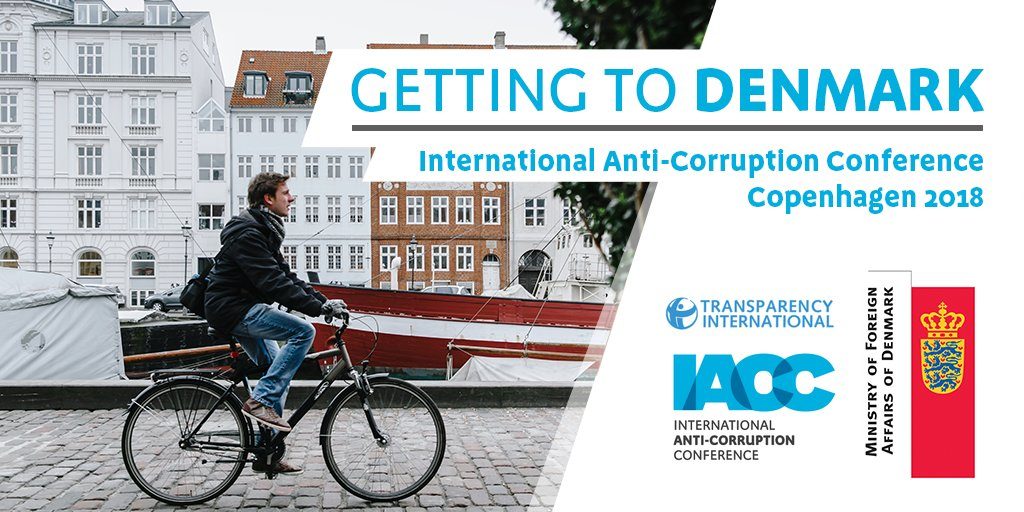 We are excited to announce that the 2018 International Anti-Corruption Conference (IACC) will be hosted by Denmark together with Transparency International and IACC Council.
Denmark has for several years in a row been ranked the least corrupt country in the World by Transparency International's Corruption Perceptions Index. Getting to Denmark is about learning from Danish experiences in building a transparent and non-corrupt society.
The conference will promote the UN Sustainable Development Goals. Our ambition is that the conference in Copenhagen will lead to concrete actions for fighting corruption and improving living conditions in developing countries.
Looking forward to welcoming you all to Copenhagen in 2018!
The Int #AntiCorruption Conference will be held in Copenhagen in 2018 with @IACCseries and @anticorruption #dkpol https://t.co/jA2rkBXFJm pic.twitter.com/poscj8V9Gq

— Udenrigsministeriet (@UM_dk) December 3, 2016