In Colombia there is a culture of acceptance towards corruption because people feel powerless to take action. This has inspired us at Fundacion Koikos to launch a programme to empower people to fight everyday corruption. Young people have a particularly important role to play in our goal of changing the passive Colombian culture to a more active one. In our programme we launched three workshops to teach people how to use the right to petition to tackle corruption, and then we supported various cases proposed by participants. One of our most successful cases is a 15 year old boy who has achieved that 200 fellow students from a low-socioeconomic background receive a free school lunch everyday.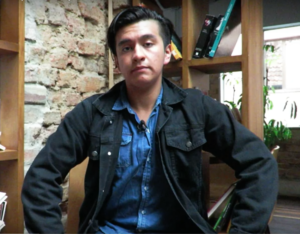 Colombia has implemented a policy to reduce hunger and malnutrition in public schools, by providing free school meals to students who attend schools in impoverished neighbourhoods. This policy has had a great impact on the poorest children in Colombia, because it is frequent that the school is the only place where they have access to a meal.
Third party catering companies are contracted by the State to provide this service. Sadly, this programme has become a target for corruption. Everyday there is a news story about public employees and catering companies diverting recourses from children's food or providing bad quality food to reduce costs.
Santiago is a student in a public school located in one of the poorest neighbourhoods in Bogota. He is in tenth grade and he is 15 years old. He has lead a group of students who are determined to fight against corruption in his school. During two years they have held multiple meetings with the administration of their school and local government representatives to complain about abuses of the school meal programme. However, during the two years of discussions his voice, and the voice of his classmates, was ignored. Some parents also attended meetings, but they accepted the excuses given by the school and the company for not providing the meals. Despite his young age Santiago did not give up, even when his parents did.
One of the main complaints exposed by these students was the fact that everyday about 200 students from secondary were chosen randomly to be denied the right to receive their lunch. This means that the catering company was not providing 4,000 meals per month and about 40,000 state funded meals per year.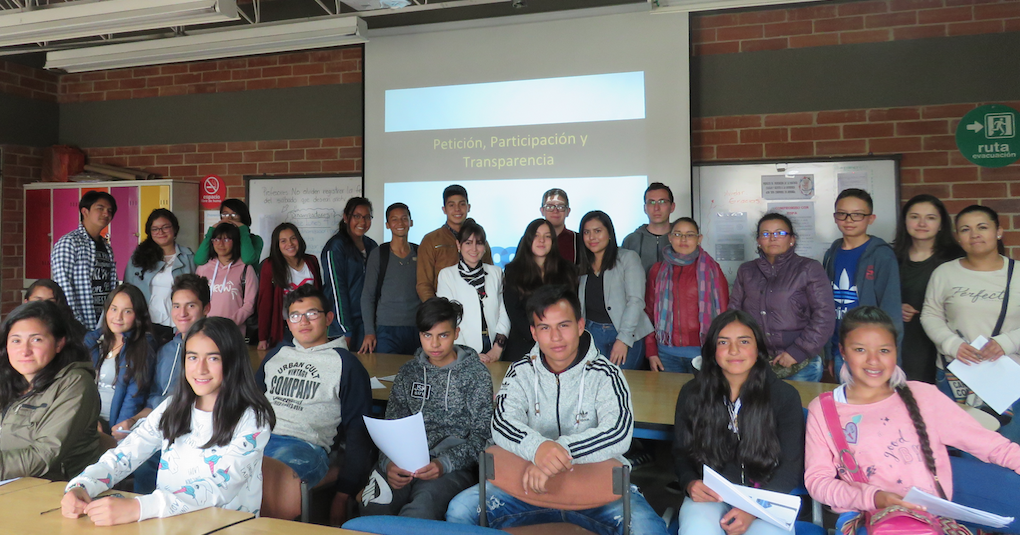 One of the workshops that our organisation conducted was held in Santiago's school. At the end of each workshop participants were taught to write a petition. Santiago wrote a petition asking to revise a copy of the contract between the State and the company that provides the free meals. In addition, he asked what were his legal rights, why the school was entitled to deny access to the meals amongst other requests.
After approximately 15 working days the school replied informing Santiago that all students had the legal right to receive lunch and they responded to each of Santiago's questions. In Colombia right of petition is a fundamental right. If a petition is not responded correctly there are severe sanctions. A judge has the obligation to act immediately when any person reports a violation to this right.
Since then the catering company has been providing the meals for all the students. Our organisation has used the response from the school as evidence to report this case with the authorities. An investigation has been opened and we have being informed about the progress of it. Santiago has shared his story via a video blog in our social media to inspire other young people to follow his example.
By Margarita Maria Mendez Sandoval, Co-founder Fundacion Koikos www.fundacionkoikos.org
This project is part of the IACC Social Entrepreneurs, an initiative hosted by Transparency International.