Corruption is a transnational vice that threatens to cripple our democratic institutions and hollow our economies.
But the International Anti-Corruption Conference (IACC) in Washington, DC last December heard that while the challenges are great in a world where the "rule of thieves" has so often surpassed the rule of law, there are opportunities to make progress.
Speaking on behalf of US President Joe Biden – who has called corruption a cancer within the body of society – US National Security Advisor Jake Sullivan said combatting corruption was a top priority and a core national security interest for the administration.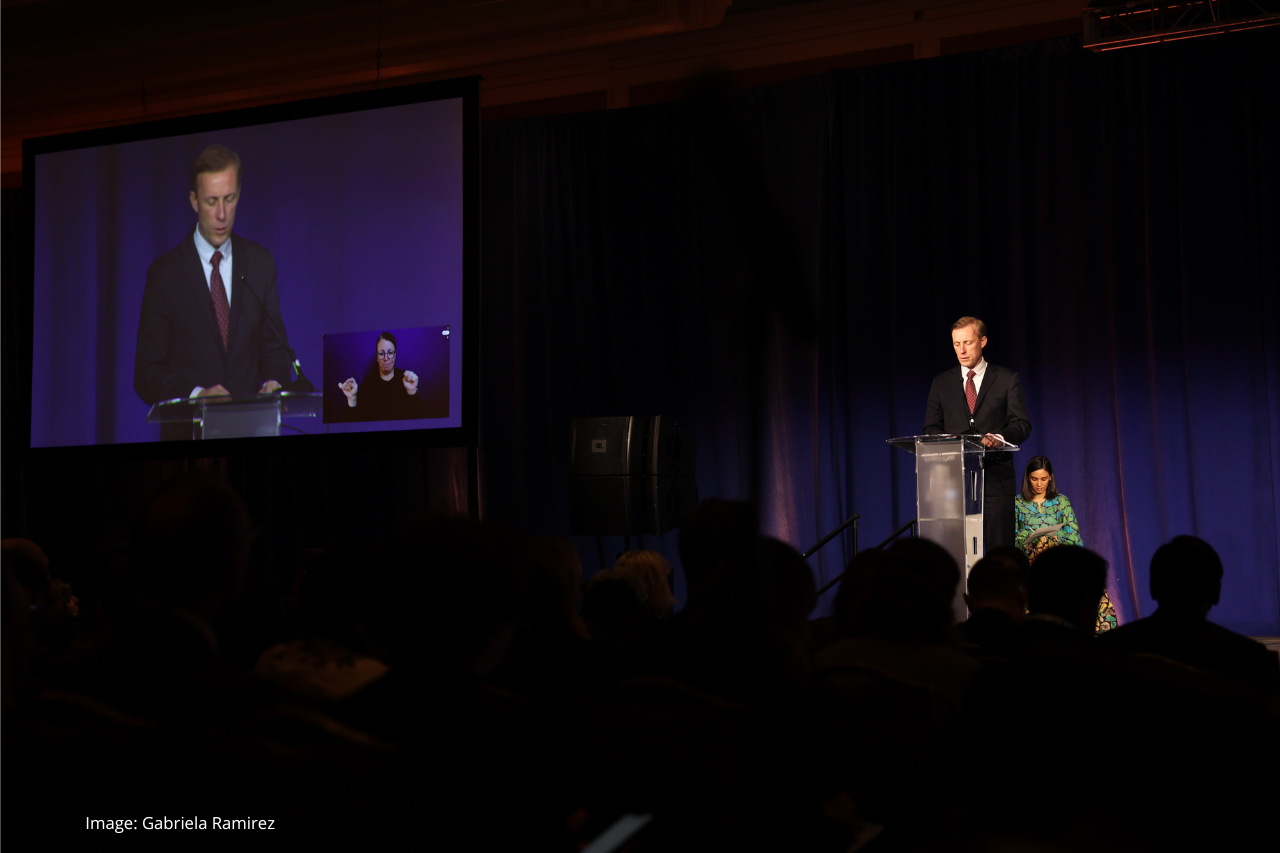 "I want to talk to you about two main ways that we're transforming this plan in progress and I can describe these two main ways in fancy words, or technical jargon, but it comes down to helping the good guys and going after the bad guys," Sullivan told conference attendees. "That starts with lifting up the leaders who themselves are tackling corruption. And by leaders I don't just mean political leaders, I mean leaders in the true sense – people who are leading on this issue."
The IACC brings together heads of state, civil society activists, journalists, and business leaders from over 140 countries to explore the challenges involved in investigating violent kleptocracies or tackling the corrosive impact of corruption.
Other topics featured in the DC summit included the impact of corruption on the climate crisis, democratic integrity, global security and the influence of dirty money on economic and political systems.
Sullivan highlighted some recent success stories in places like Moldova where a pro-European government came to power in 2020 promising to check the influence of the Kremlin.
"In Zambia, for example, the president is leading what he has called 'a new dawn,' including reforms that protect press, promote accountability, and reject corruption and crime," Sullivan said. "These leaders, and others around the world, are breathing new life into the old adage, 'where there is a will there is a way.' But of course if we want to bring about lasting change, we have to level the playing fields and raise the costs of corruption."
Samantha Power, the head of the American international development agency USAID, acknowledged how easy it is to be cynical and discouraged in the face of corrupt actors, but said it is important to also celebrate the great strides made in tackling deep-rooted corruption.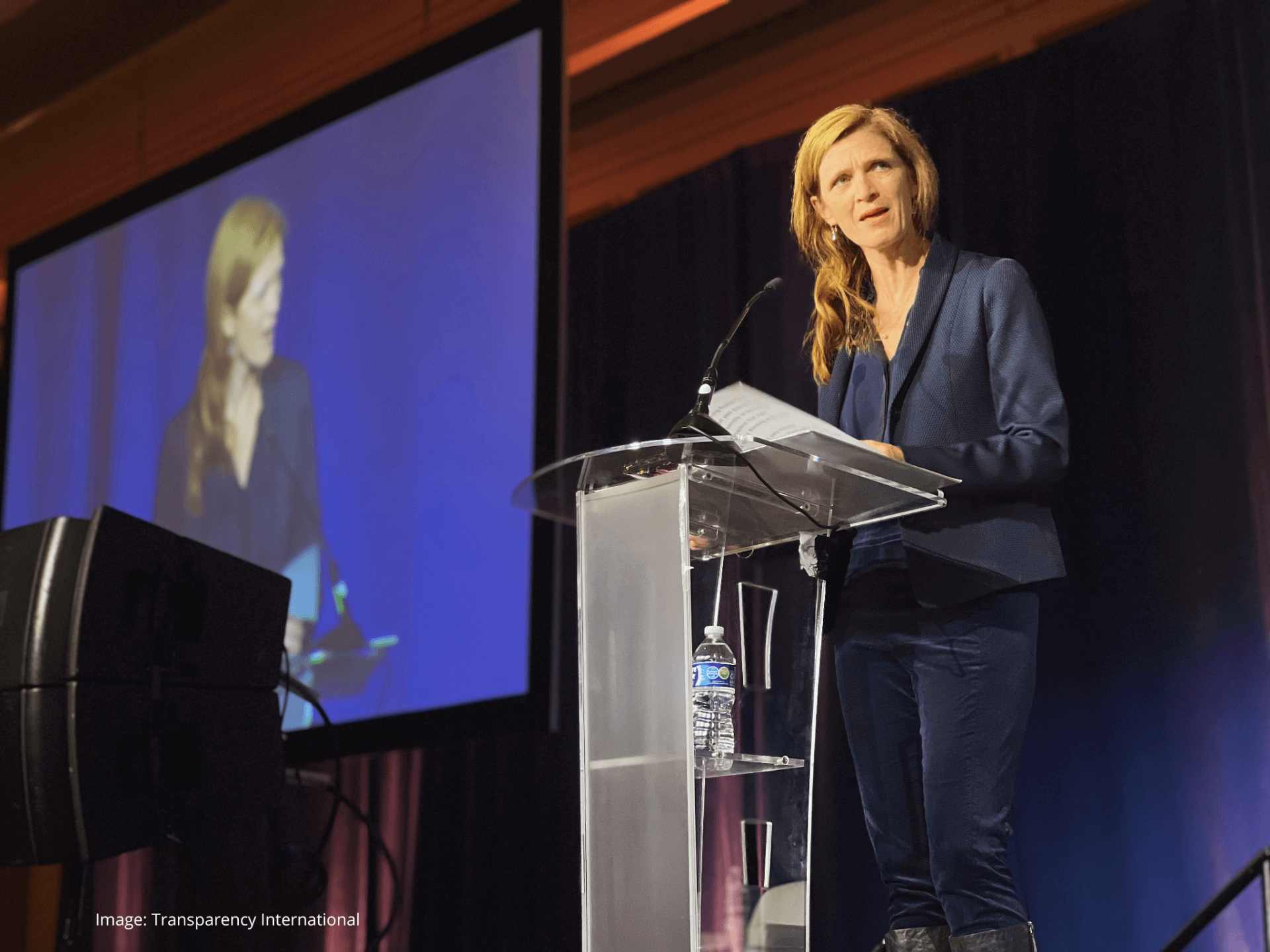 "While we must not minimise the challenges, we must understand and take advantage of the developments over the last several years that provide for unprecedented opportunity. Today, there is widespread recognition that countering corruption is essential in combatting climate crises, achieving economic stability and protecting basic human rights," said Power.
The 2022 Global State of Democracy Report published by the International Institute for Democracy and Electoral Assistance, called Moldova "a bright example of democracy in Europe." The Eastern European country, which neighbours Ukraine, is now ranked among the top 25% of countries globally in areas such as social rights and equality, and media integrity, according to a Politico analysis of the report. But achieving those gains has been no easy feat.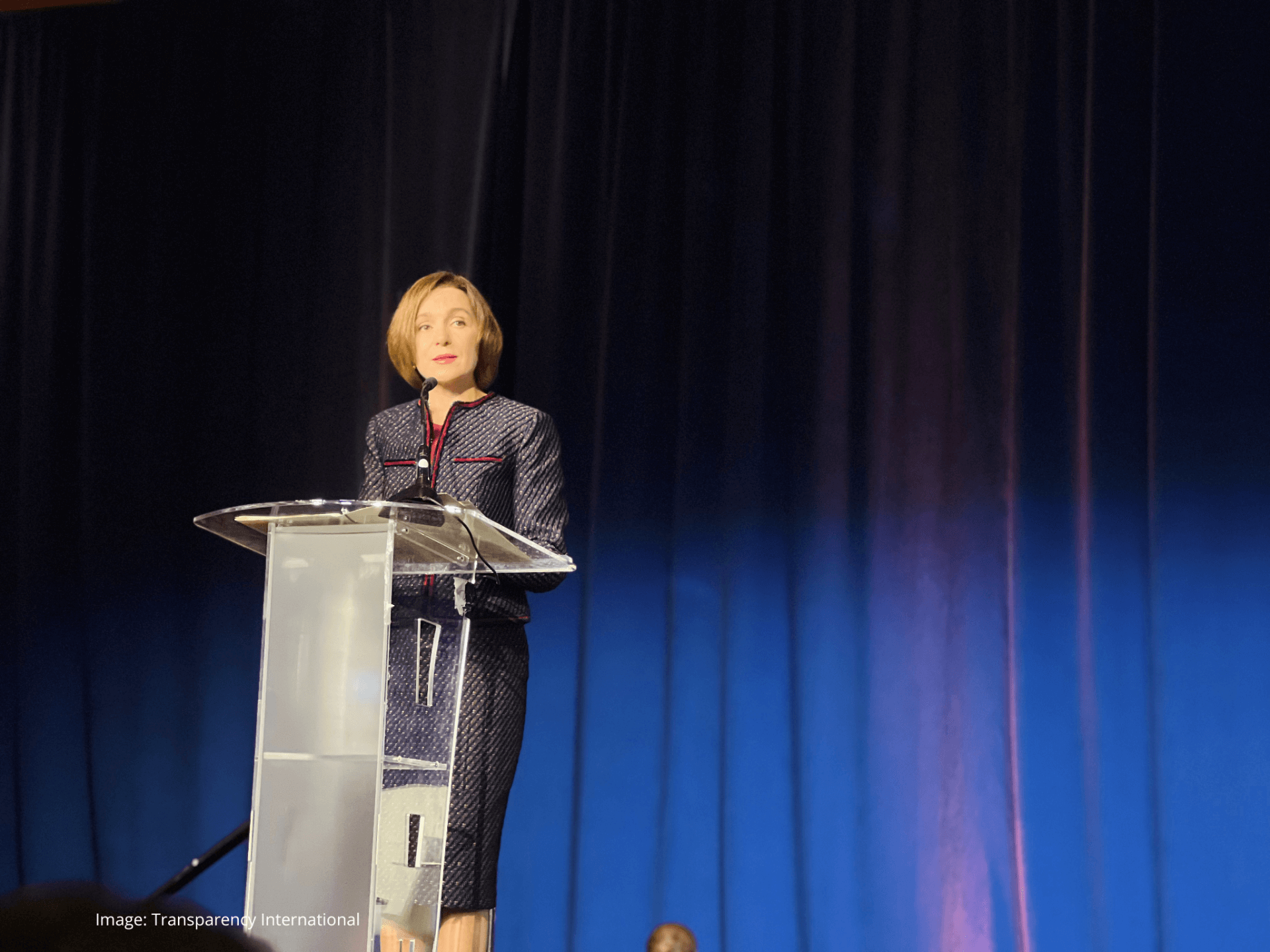 Moldovan President Maia Sandu spoke, with pride, on the democratic progress her country has made and stated that fighting corruption is not a simple choice, but is nonetheless the right one.
"We are paying the high price of an open and free society," she said in Washington in December. "Today, Moldova is under hybrid attack from Russia for firmly and unequivocally making a democratic, pro-European choice. Just as in the case of Ukraine, Russia wants to arrest our progress towards a free society. [However], the Moldovan people are resolute to defend our democracy and freedom to choose," said Sandu.
As Sullivan puts it: Meaningful change often comes slowly. That might come from countless hours of activism and advocacy, from tireless research, reporting and reforms, from brave witnesses and whistleblowers, and from the service and sacrifice of people who have dedicated their lives to uncovering truths and exposing lies.
But it does eventually come. It takes anti-corruption activists staying on course and keeping on fighting to make genuine, tangible progress; and it must be done together, because it takes a village, sometimes a global one.