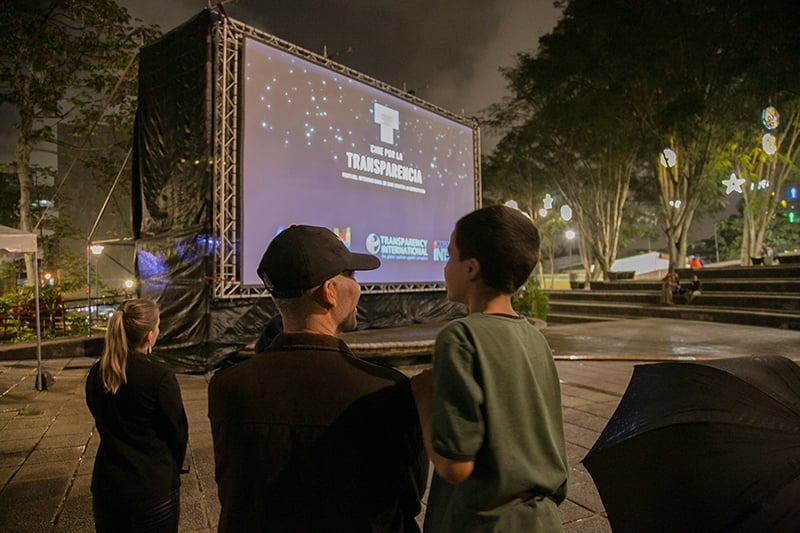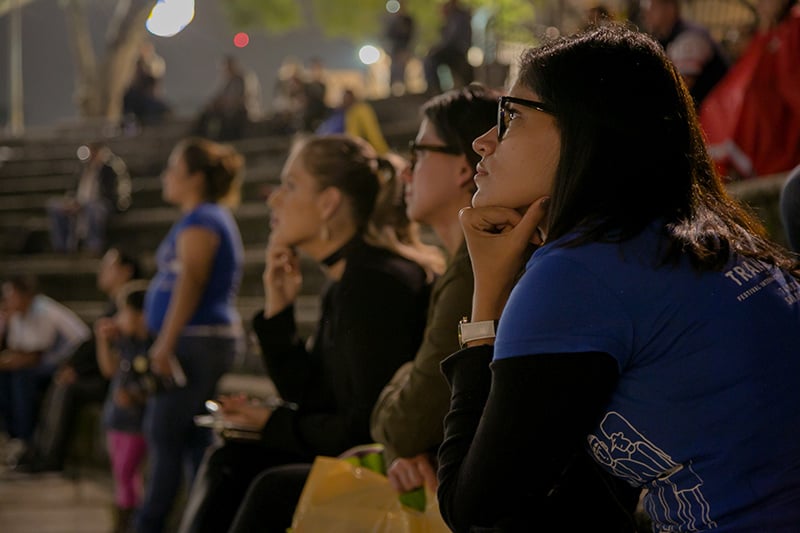 FILMS 4 TRANSPARENCY is a unique film festival since it focuses on anti-corruption, using cinema as a vehicle for reflection and critical debate on this complex phenomenon. The festival travels across the cities of the world using the cinema as an alternative tool to inspire the public about decisions to eradicate corruption.
In 2016, within the framework of the 17th International Anti-Corruption Conference (IACC) in Panama City, Panama the first edition of Films 4 Transparency was held. During 2017 Film 4 Transparency held a special edition in Hamburg on the 7th and 8th of July on the occasion of the G20 Summit and also held its official second edition in San Jose, Costa Rica from the 7th to the 10th of December. In little time Films 4 Transparency has been recognised by film directors, producers, and the public as an important tool that has brought more than 5,000 people together to discuss the effects that corruption has on their lives and the ways in which anyone can tackle it.
The third edition of Films 4 Transparency took place in Copenhagen, Denmark from the 22nd to the 24th of October 2018 at the 18th IACC. Eight new documentary films reflected the conference's core concerns and told compelling stories of activists, whistleblowers, journalists, lawyers, and campaigners and provided a stimulating vehicle for reflection and critical debate.
To celebrate International Anti-Corruption Day on 9th December 2018, Transparency International and the IACC brought a special edition of the Films 4 Transparency to Berlin, screening 3 exceptional documentaries from Spain, UK/Colombia, and South Africa.