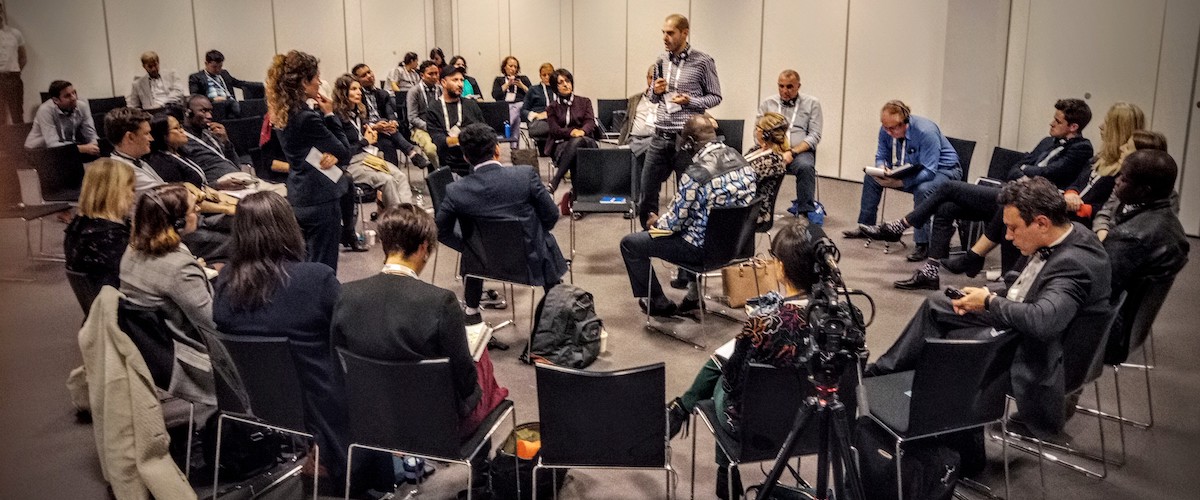 The civic space for activists in the natural resources sector has seen a worrying trend of tighter restrictions and an increasing number of attacks, including attempts at undermining their credibility.
"We have to use new mechanisms to impose ourselves in the defence of the interests of society," said Joy Aceron, research affiliate and consultant to the Accountability Research Center (ARC). Aceron was speaking on the "Trends and Strategies for Recovering Civic Space" panel at the International Anti-Corruption Conference in Copenhagen, Denmark.
For Ali Idrissa, coordinator of the Network of Organizations for Transparency and Budget Analysis, the evolution and proliferation of digital technologies provides new opportunities for civil society. We have seen Information and Communication Technologies (ICTs) being used to communicate and mobilise people. It also has a role in documenting and reporting abuses by state and private sector actors.
"Thanks to the new information technologies we have organised a demonstration to demand the repeal of the Finance Law of 2018," said Idrissa. As a result of the demonstration, that took place in March 2018, Idrissa was arrested by security forces in Niamey, Niger a few months later. The Supreme Court of Niamey delivered a three-month suspended sentence.
"The situation experienced by Ali Idrissa is a clear violation of human rights," said Sihem Bouazza, deputy director of the Government Legal Council and director of Tunisian Radio and Television. She added that there is a need for international organisations working on human rights to defend activists like him.
Joy Aceron, research affiliate and adviser to Accountability Research Center (ARC), stresses that complaints must be warranted. "Our actions must comply with the law because only then will we have the legitimacy to complain about the actions of governments," said Aceron.
The fight to recover civic space requires collection participation, including the collaboration of governments. Panellists acknowledged the important role played by activists and civil society, and encourage further dialogue in order to seek new strategies to recover the civic space.