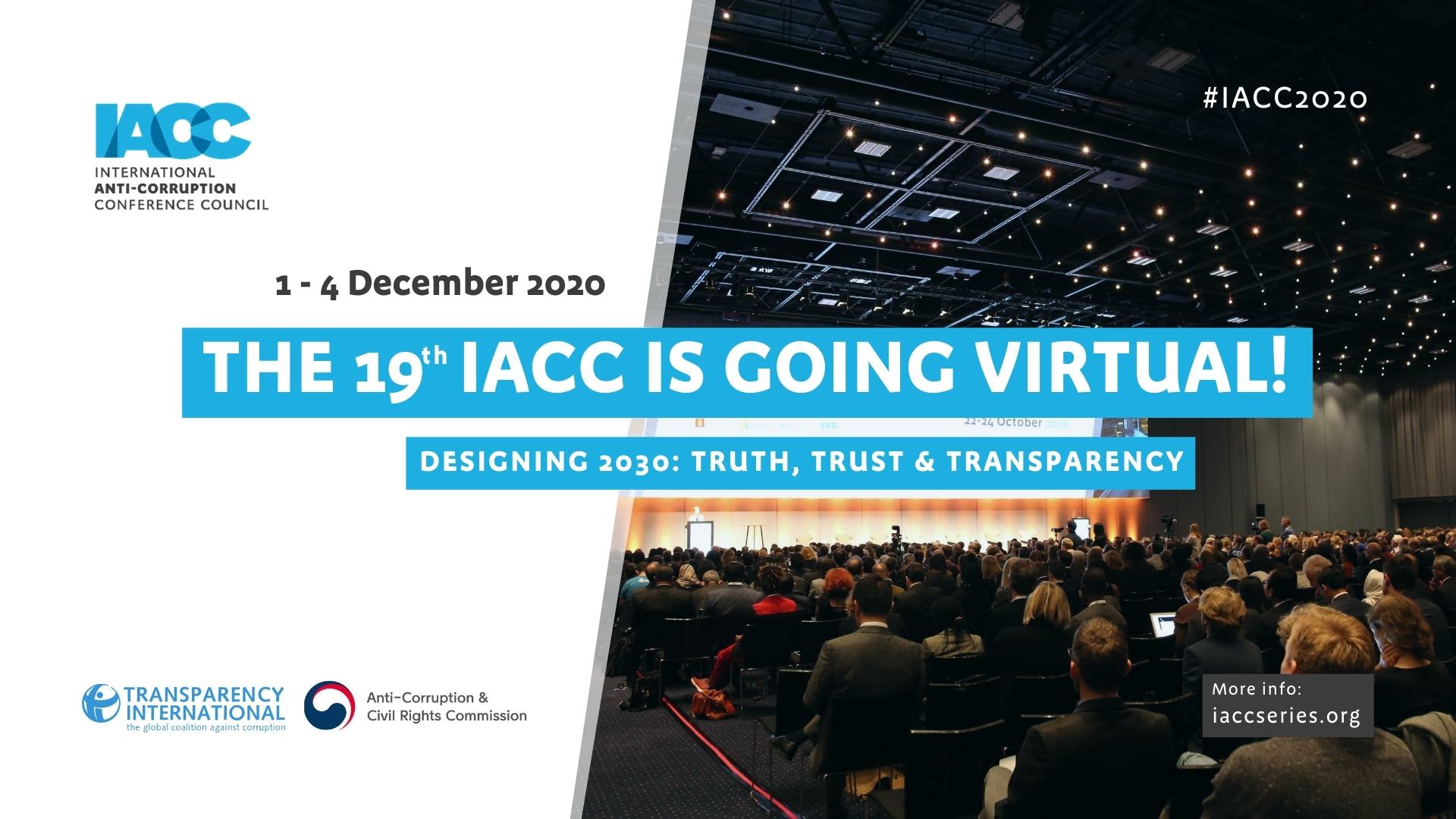 In close cooperation with our Korean hosts, we have decided to run the 19th IACC edition of the International Anti-Corruption Conference virtually, from 1 to 4 of December 2020.
After careful considerations, remaining travel restrictions and closely monitoring the global pandemic, we conclude that going virtual is the only and best approach to ensure the safety and well-being of all participants, partners and anyone involved in the conference.
Considering the current and future pandemic, the increasing economic and governance risks and their impact on anti-corruption and transparency, we are urged, now more than ever, to ask ourselves which is the world we want to live in 2030, and act upon it. The virtual 19th edition of the IACC, under the theme Designing 2030: Truth, Trust & Transparency, aims to offer our global audience a vibrant and cutting-edge agenda, and the opportunity to connect and exchange, as we have always done through the IACC Series editions.
We aim to make this our largest IACC ever. We are bringing together thousands of representatives from civil society, governments, multilateral agencies, and private sector, along with young activists, musicians, filmmakers and investigative journalists who are committed to the fight against corruption. The IACC2020 will feature frank plenary debates, real-time interaction with the audience, spotlight talks, impactful networking, virtual hubs and around 100 interactive sessions addressing strategic discussions to advance our collective efforts for a fair and sustainable future.
Stay tuned for the upcoming announcements on the IACC blog and Twitter and Facebook channels.
We look forward to welcoming you to our first and special virtual 19th IACC edition.
As always, feel free to get in touch with us at [email protected].
The IACC team
Roberto, Franziska, Sofia